20 Inches of spring assisted easy release height adjustment.
Choose one of three optional surface styles or use your own work surface.
Use any monitor arm or stand for your display.
Add an ergonomic keyboard tray or place the keyboard on the work surface.
Ergotron WorkFit-D Walnut Finish

Elevate II Sit Stand Desk
Electronic lift system raises or lowers desk surface at 1.5 inches per second with the push of a button.
Adjust desk height between 28 inches and 37 inches.
6.5 inch high cable tray to hold cables or power strip.
Choose one of 3 stock surface types or find a custom option that fits your needs.

AnthroBench II
Side columns include large grommet holes on hide cables.
Add 5 inch rubber casters to make your station mobile.
Side columns come in different heights and include large cable pass throughs.
Solid design allows for high weight capacity of 400 lbs for stationary applications or 300 lbs for mobile applications.
Add as many CPU shelve as you need and position them anywhere under the worksurface.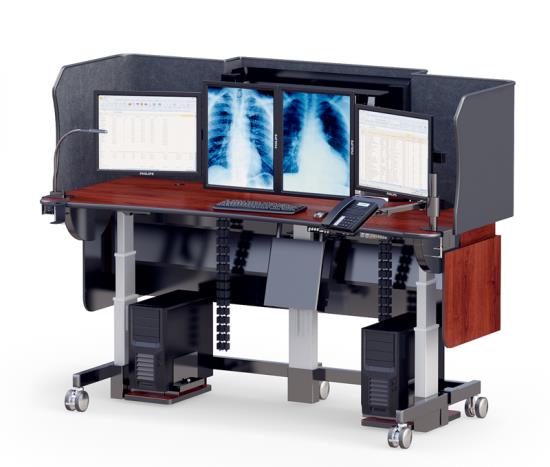 AFC Radiology Workstation
Choose from many custom work surface shapes and finishes.
Easily accommodate multiple large imaging monitors with AFC custom mounts and arms.
Add on custom lighting, phone mounts or other accessories to maximize comfort and productivity.
Electronic sit to stand height adjustment and angle adjustment give the user easy and full ergonomic flexibility.
When building a new site or replacing office furniture it makes sense to think about ergonomics and worker health up front by purchasing furniture integrates technology but takes human factors into account. This is where DCP can be a big help! We offer a wide range of complete workstation furniture solutions built to make technology fit the your team works. Here are just a few of our offerings: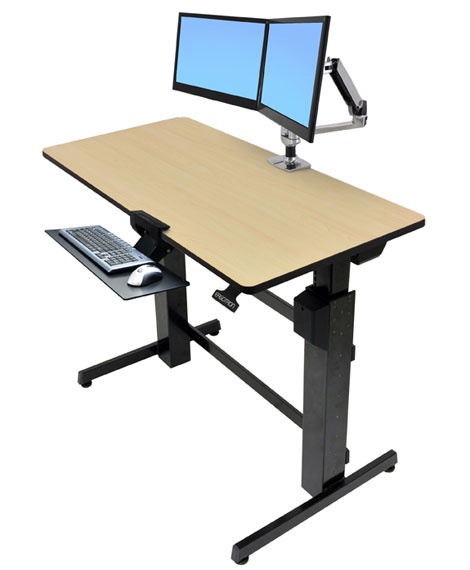 WorkFit Product Line by Ergotron
The Ergotron WorkFit Desks are great when you want to start from scratch with a brand new desk. Here are some of the benefits of the WorkFit products:
Easy to use and cost effective constant force technology for height adjustment.
Can be used with any custom work surface.
Light weight and easy to install.
Can be customized with almost any Keyboard or Monitor system.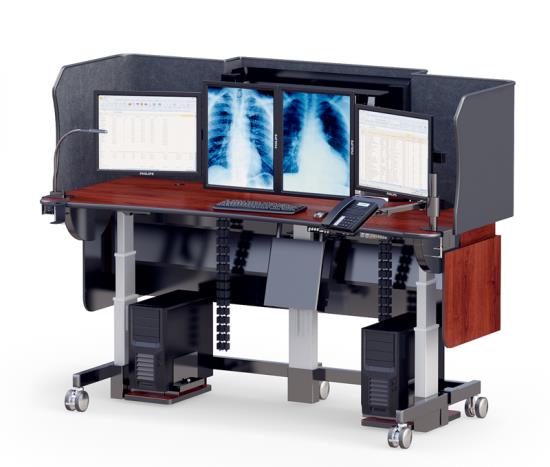 AFC Height Adjustable Tables
AFC manufactures fully customized height adjustable tables that are the most ergonomically adjustable workstations on the market. Here are some of the benefits:
Fully powered electronic lift system for push button adjustment.
Customized to the exact specification of the user and location.
Electronic tilt as well as height adjustment to eliminate neck and back strain from intensive use.
Accommodates large monitor arrays with ease.