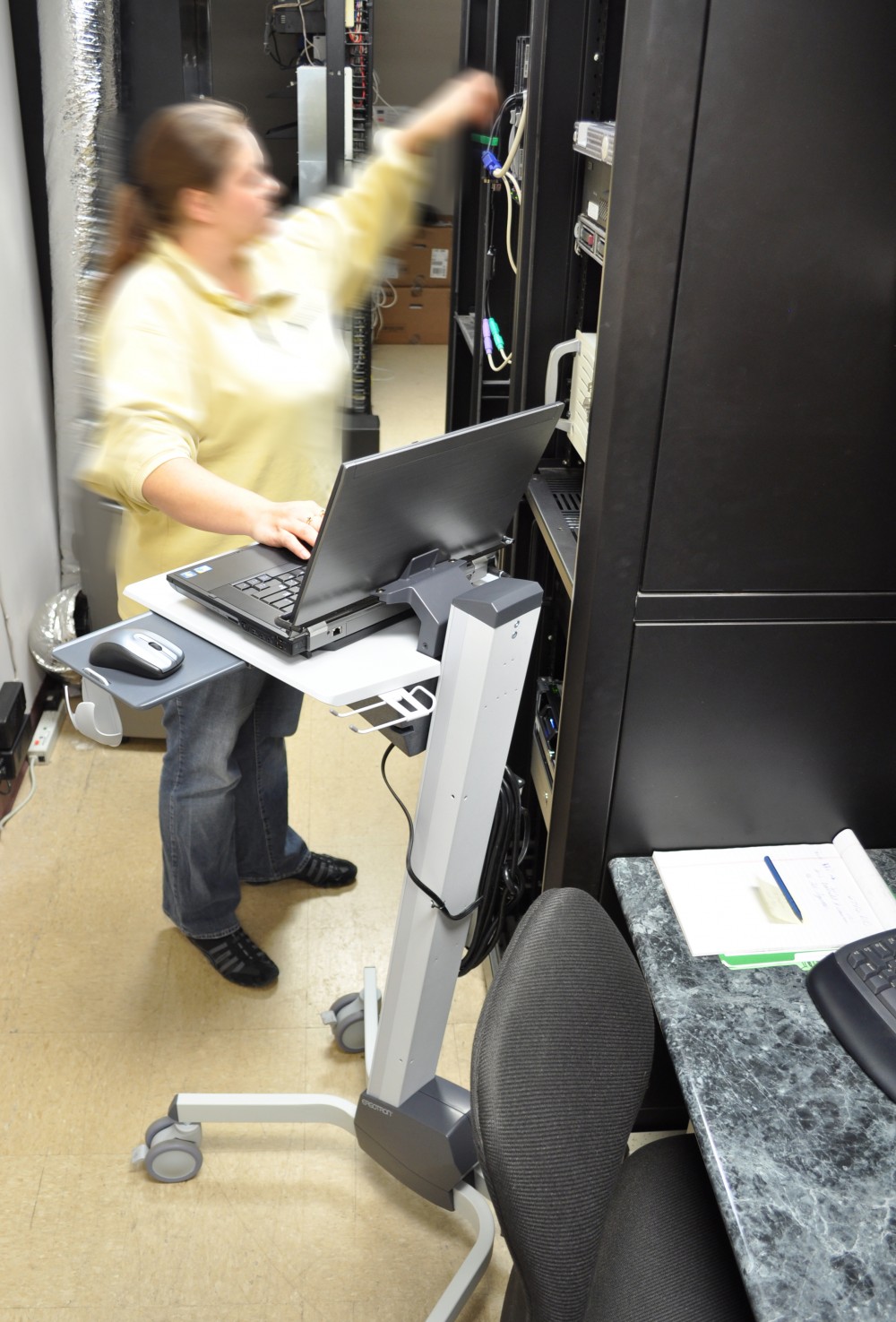 When you need to add mobility to a workstation but don't need to provide power on the go, the Neo-Flex cart is a great option. It is durable and offers a large amount of height adjustment to accommodate virtually any user. There are accessories for every need and any type of workstation imaginable.
Low cost solution with 27 inches of height adjustment.
Height adjusts without the need for pulling knobs or levers, just put it where you need it and you're done.
Total cart weight under 34 pounds.
Integrated laptop security option.
Add on a hot swap battery for wireless computing even with a desktop or all in one computer.
Non-Powered Computer Carts